---
---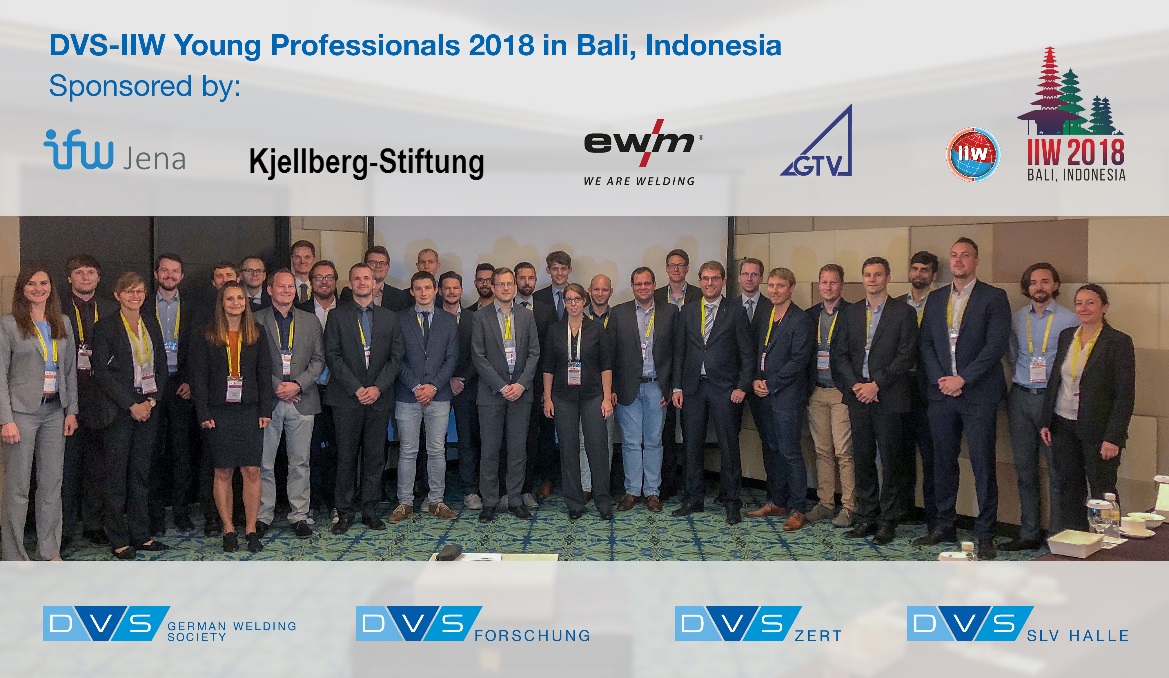 ---
Um junge Akademiker zu fördern und so die Entwicklung in der Schweißtechnik voranzutreiben, war die EWM AG auch 2018 einer der Sponsoren der "DVS-IIW Young Professionals" auf der 71th IIW Annual Assembly & International Conference. Der Weltkongress der Schweißfachleute fand in diesem Jahr vom 15. bis 20. Juli 2018 in Indonesien statt. Dort nutzten "IIW Young Professionals" aus aller Welt zum inzwischen 28. Mal die Möglichkeit, in den verschiedenen technischen Kommissionen des International Institute of Welding (IIW) ihre Forschungsergebnisse vor einem internationalen Publikum zu präsentieren.

Jährlich treffen sich Experten aus aller Welt auf der Konferenz des International Institute of Welding (IIW), um sich über die Füge-, Trenn- und Beschichtungstechnik auszutauschen. Hochkarätige Redner und insgesamt 23 technische Arbeitsgruppen begleiten die Veranstaltung. Für junge Wissenschaftler ist der Besuch der Konferenz eine große, berufliche Chance.

In Deutschland kümmert sich der Deutsche Verband für Schweißen und verwandte Verfahren e.V (DVS) um diese Form von Nachwuchsförderung und zählt dabei auch auf die Unterstützung von EWM. 2018 hielten 26 "DVS-IIW Young Professionals", angehende Ingenieure und Wissenschaftler aus Deutschland, Vorträge vor dem internationalen Fachpublikum auf Bali. Daneben knüpften die 5 Frauen und 21 Männer neue Kontakte und informierten sich über neue Entwicklungen und Lösungen in der Fügetechnik.

EWM ist seit Jahren wichtiger Förderer der DVS-IIW Young Professionals. Das ist ein Weg, wie Deutschlands größter Hersteller für Lichtbogen-Schweißtechnik die internationale Forschung und Entwicklung unterstützt. Als globaler Technologietreiber macht EWM aber noch mehr: Immer wieder
kommen internationale Gruppen von jungen Schweißtechnikern und Wissenschaftlern des IIW in die hochmoderne Entwicklungsabteilung in Mündersbach zusammen, um sich dort mit neuen Prozessen und Lösungen in der Lichtbogen-Schweißtechnik auseinanderzusetzen.

Stand:              01. August 2018

Umfang:            2.068 Zeichen inklusive Leerzeichen



---
---