---
---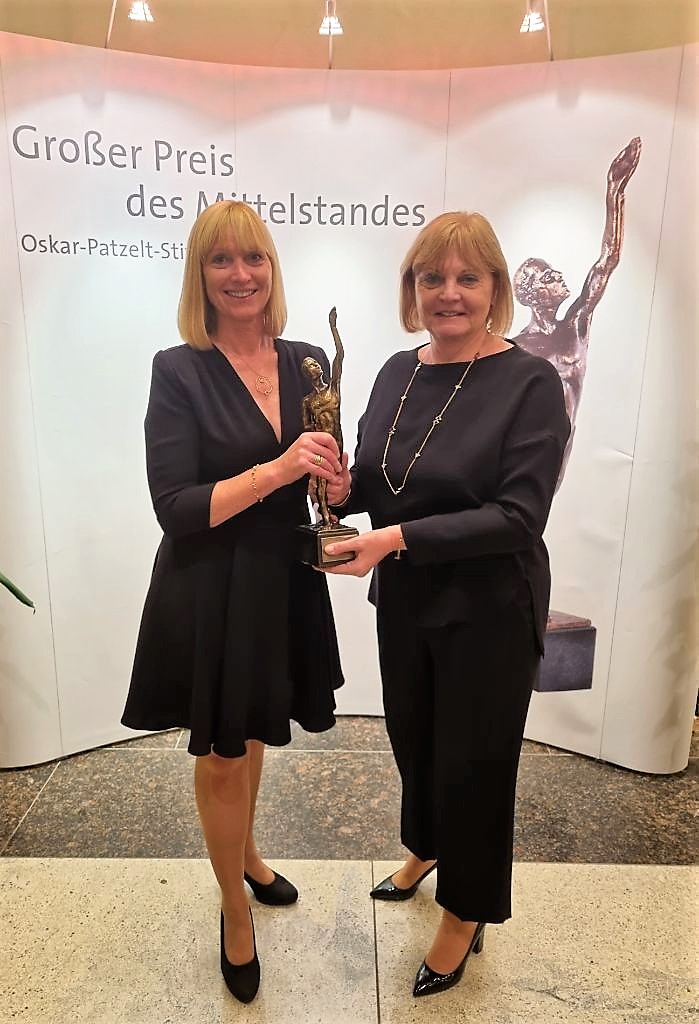 ---
Twelve regional judging panels, and a final panel made up of around 100 figures from business, politics and management, are in agreement: EWM is one of Germany's most important SMEs. The Großer Preis des Mittelstandes Rheinland-Pfalz/Saar (Rhineland-Palatinate/Saarland SME Award) is heading to Mündersbach in 2021: It was not just its eco-friendly digital welding technology that won EWM the award – the independent judging panel also pointed to the family company's economic engagement and various social outreach projects as reasons for its decision..
The Großer Preis des Mittelstandes has been awarded by the Oskar Patzelt Foundation every year since 1995. The winner is decided based on five categories: overall development, employment, innovation, outreach and marketing. The companies are evaluated not only based on their business achievements, but also their contributions to society. The main goal of the award is to draw attention to the economic and social involvement of SMEs. The award ceremony for the Großer Preis des Mittelstandes was held in Düsseldorf on 25 September 2021. From a total of 4,674 companies nominated, EWM was one of three winners from the Rhineland-Palatinate/Saarland region.
Promotion of young talent and sustainability in welding
When explaining their decision, the judges of the independent panel pointed not only to EWM's sustainable, future-oriented welding technology, but also to its diverse range of social and regional outreach projects. The family-company founded in 1957 is involved in various social endeavours, including acting as a sponsor of the DVS (German Association for Welding and Related Processes) promotion programme for young welders. It also regularly holds the EWM Award, which puts young scientists in with a chance of winning 30,000 euros. In addition, the judges were impressed by EWM's contribution to modern welding technology, which is developed not only with a focus on the needs of customers, but even more so on sustainability and health. In this regard, EWM has made a commitment to reducing welding fume emissions, promoting ergonomics and facilitating resource-saving work. With 700 employees, EWM AG is one of Germany's major producers of arc welding technology. Thanks to 14 locations in Germany and 7 overseas, EWM's excellent service is never far away. According to the judges, the company's innovativeness is further demonstrated by the fact that it has produced around 100 patents and utility models.
"It is a great honour to be presented with the Großer Preis des Mittelstandes. Small businesses contribute so much to Germany's economy and society. The award helps bring this engagement to the forefront", says Susanne Szczesny-Oßing, President of EWM AG.
Date: 06.10.2021
Volume: 2.888 characters including spaces
Images: 3 (source: EWM AG)
---
---