Degaussing pipelines with Degauss 600
---
The Stuttgart company terranets GmbH deploys the EWM degaussing machine Degauss 600 when working on high-pressure gas pipes.
The reference customer reports that the complete magnetic field at the weld was compensated after one minute. At another building site, where a current of approximately 80 ampere was used, the residual magnetism was completely compensated.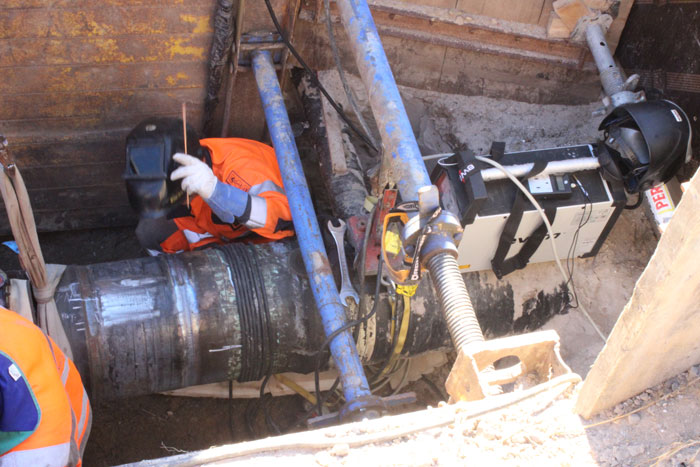 Thanks to Degauss 600, the problem of magnetism when welding in pipe construction can be solved, even given strong magnetic fields. Its handiness as well as the machine's simple operation make it possible to weld on building sites.