On 9 and 10 October 2019 Bautzen hosted the 9. Machine Engineering days in East Saxony.
The event addressed companies from areas such as machine engineering, metal processing as well as universities and research facilities.
The colleagues from our Nossen site took the opportunity and presented EWM with a stand in Bautzen.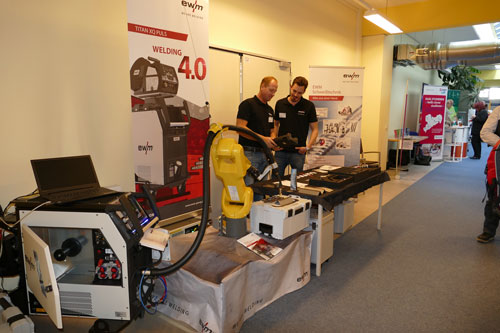 In addition to the ewm Xnet software they explained our compact Titan XQ puls machine as well as a small robot to interested visitors.