Find our new 2019/2020 Welding Accessories Catalogue now online on our website.
2019/2020 Welding Accessories Catalogue
 
New!
This version of the catalogue comes with a separate price list to ensure prices can be always be easily updated. This also ensures that the printed catalogue always contains up-to-date information.
The price list does not include many pages so you can print it yourself if needed.
2019/2020 Welding Accessories Catalogue price list
 
You will find the following product groups in the new catalogue:
Plasma cutting technology
Oxy-acetylene equipment
Welding accessories
Welding torches and accessories
Work safety and fume extraction
Surface treatment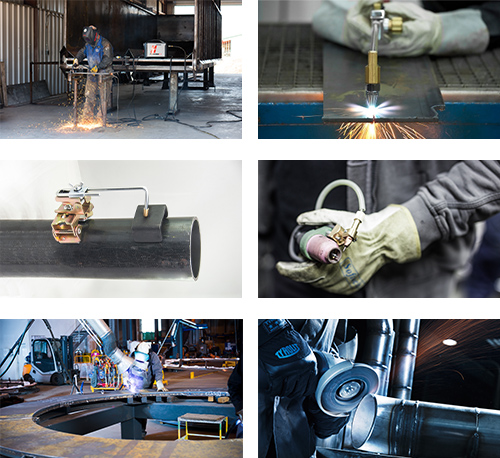 The catalogue replaces the old 2017/2018 Welding Accessories Catalogue (053-100037-000XX) and offers lots of new products and improvements for day-to-day work.
The new catalogue is currently only available in German. English will be available soon.
The customer stories are brand new. This gives an insight into companies working with EWM products, showing the value of EWM welding machines in day-to-day work. It also looks at reference customer stories where entire production lines have switched to EWM products and shows the advantages and improvements the reference customers gain through this.
The basic format of the catalogue is the same as previous catalogues. Only the product range has been revised and updated.
We have made the following amendments:
Koike is now featured in our catalogue. Koike specialises in CNC machines and portable cutting machines.
Our catalogue also features a new "cool clothing" category. This prevents sweating when welding on hot days and reduces the effects of heat, particularly recommended for people who suffer from circulatory problems.
Elton safety footwear has been replaced by Atlas safety footwear.
The Norton range under the category "surface treatment" has been replaced by products from Tyrolit. All Norton products can still be ordered via our shop.
The catalogue also features weld cleaners from our subsidiary Teamwelder.