with two new innovative buildings
Eight million euros for state-of-the-art office building and production and logistics hall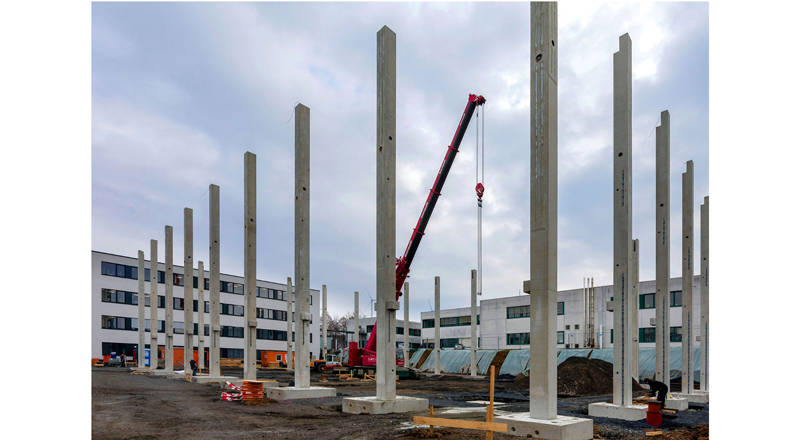 In 2019, EWM AG expanded its headquarters in the Westerwald with two new innovative buildings – a clear commitment to Mündersbach and the "Made in Germany" promise of quality. Based on continuous growth figures, EWM has increased its capacity with the new, 3,000 m2 production and logistics hall to meet customers' requirements in the long term for state-of-the-art welding technology. The family-run company invested a total of 8 million euros in the new buildings.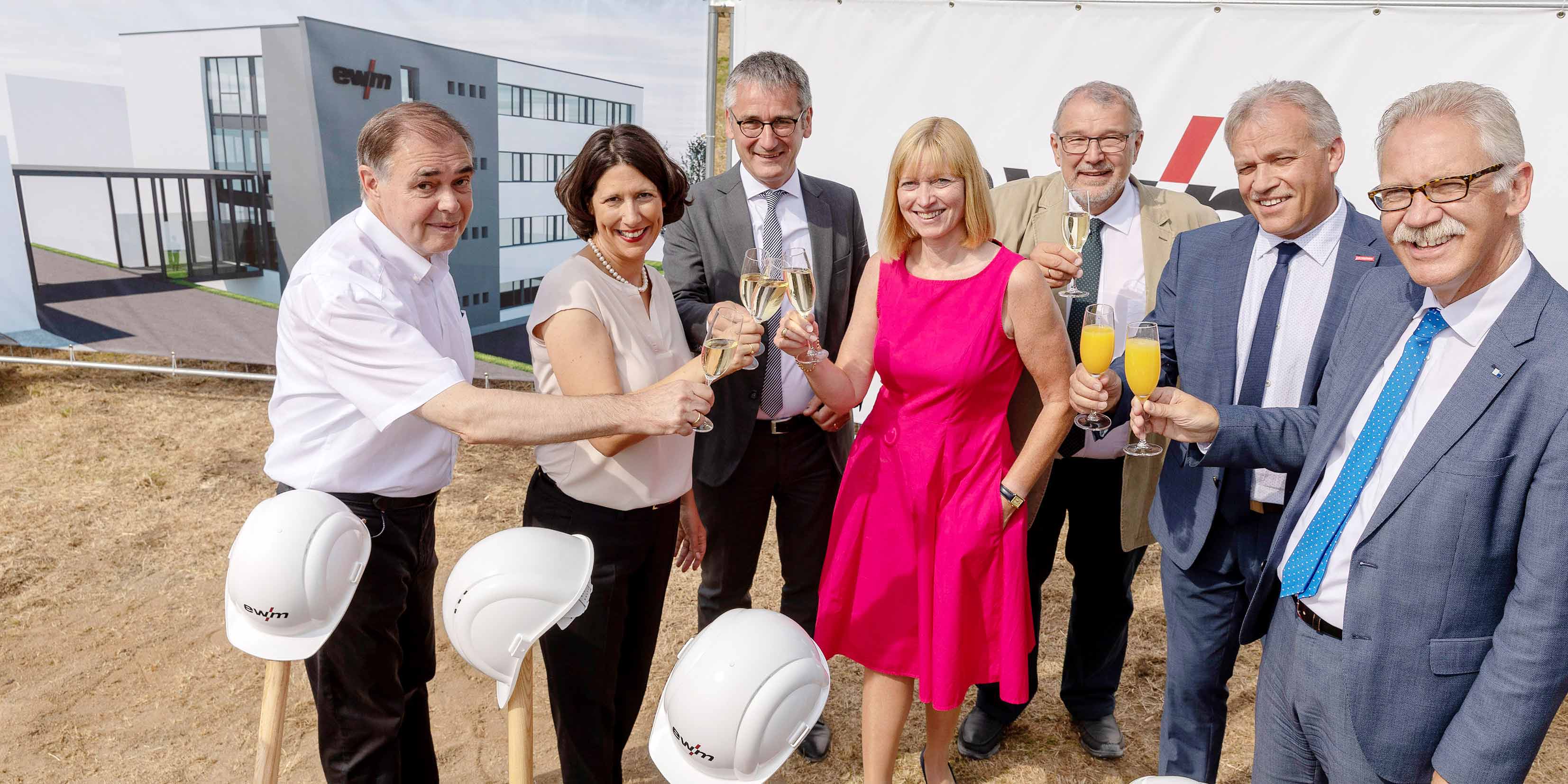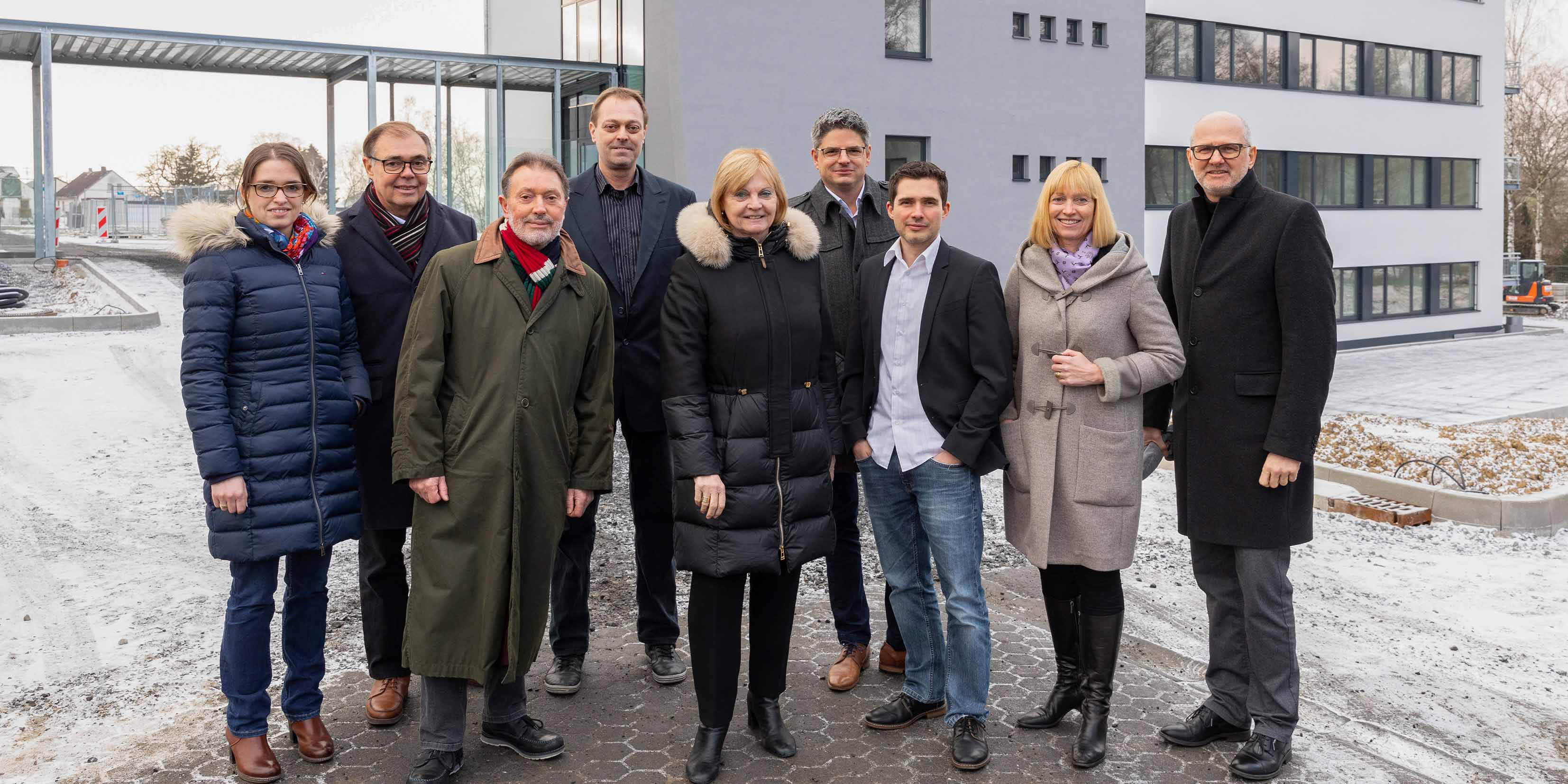 Ergonomically optimised workplaces in a new office complex
The new office complex with 1.800 m2 floor space on 4 storeys meets all expectations of a highly modern work environment. The well-lit offices for two employees are equipped with height adjustable desks for an ergonomically ideal working position. The halls outside the offices have meeting areas with additional seating options. In order to keep the new office complex's use of primary energy at a very low level, the environmentally-friendly KfW 55 energy standard has been implemented. EWM has installed a photovoltaics system on the roof of the complex, while the building itself is fitted with highly energy-efficient heating.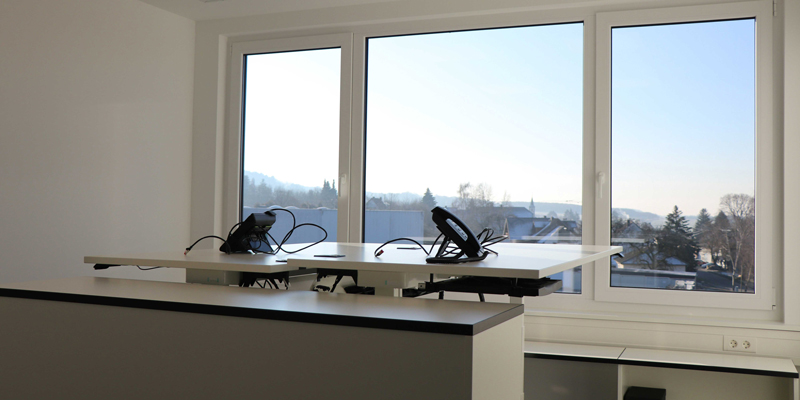 Autonomous driving in the new production and logistics hall
The new, two-storey 3.000 m2 production and logistics hall for 40 employees has also been designed in an ultra-modern way. The ground floor houses a fully-automised production line with a driverless transport system that autonomously carries the manufactured welding machines and torches to their storage area. Furthermore, the ground floor houses a training facility and a workshop for trainees equipped with top-notch gear. The upper floor features a modern logistics system with a finished goods warehouse and a shipping department. The new production and logistics hall uses the heat generated in the test facility and a co-generating power plant to heat the building.